Spotlight on Immunoassays
What do the movies Dallas Buyers Club and Vanishing Of The Bees have in common with the television series Homeland?
In Homeland Claire Danes plays Carrie Mathison, a compulsive, bipolar CIA agent, with riveting intensity. The target of her concern about national security becomes her lover and she thinks she may be pregnant. In one scene she tests herself with a home pregnancy test and as she opens the drawer we see that it is full of pregnancy test packs, a visual reminder of the narrow line between her brilliance and insanity.
Dallas Buyers Club is a dark tale, set in 1985, about Ron Woodroof, an electrician and rodeo cowboy who is devastated to receive an HIV-positive diagnosis. How was that diagnosis made?
In a pregnancy test, an antibody is used as a reagent to test for the hormone hCG, which has an elevated concentration in pregnancy. Although simple for the user, this involves advanced biotechnology. In contrast, in the first generation of HIV tests, which were in use in 1985, the same principle was used, but in reverse. HIV lysate was used as a reagent to test for HIV antibodies in patients to indicate infection. Both are examples of immunoassays.
Vanishing Of The Bees is a distressing film about colony collapse syndrome, which threatens bees. Bees pollinate many flowering plants, including most of the fruits that we eat. Is it due to habitat loss, infectious disease or poisoning from toxins in the environment? Huge experimental programs are being carried out to evaluate whether pesticides are responsible and, if so, which are the main culprits. Immunoassays are used to establish concentrations of pesticides and other pollutants in soil, plants, bees and beehives.
These are examples of a little-known technology that is a major business worth $20 billion pa, with thousands of new tests developed every year. The Immunoassay Handbook, 4th Edition is about these tests: how they work and how they are applied to important, even life-and-death, subjects like these.
Pregnancy tests generated lines of color: one for non-pregnant and two for pregnant (one of the lines acted as a control). Many users interpreted the straight line as a negative symbol, even when two lines were showing. So one of the manufacturers cleverly reoriented the two lines to form a cross (- for non-pregnant and + for pregnant). But this still caused confusion, as some users interpreted pregnancy as having a positive impact on their lives and some considered it negative. The latest tests have digital text readouts. To achieve this level of user reliability, optics, microprocessor and a display must be included in a cheap, disposable format. There are several chapters in the book about pregnancy tests and other lateral-flow immunoassays, one of many possible formats.
First-generation HIV tests detected the presence of IgG antibodies, which appeared 35 days after infection, on average. Second-generation tests used recombinant proteins to capture circulating antibodies, improving the sensitivity and specificity of the method. Third-generation tests allowed detection after 22 days, by detecting both IgG and IgM antibodies, which are generated earlier. The latest (fourth-generation) immunoassays can detect infection after as little as 17 days, by detecting antibodies and p24 antigen. The book includes a chapter dedicated to HIV-1 and HIV-2.
Tests for unusual analytes, such as herbicides, insecticides, explosives, bioweapons, new drugs, proteomic research targets and rare infectious diseases, have to be developed individually and there are many pitfalls in immunoassay development. Several chapters in The Immunoassay Handbook provide advice about how to devise, optimize and evaluate "home-brew" immunoassay methods that can be used confidently in research work.
David Wild, the editor of The Immunoassay Handbook, has witnessed the fascinating development of immunoassays over 40 years, since he first learnt to carry out immunoassays and plot the calibration curves by hand (everything is automated now). An obscure, specialist methodology has become the most used in vitro diagnostic test (by market value), making guest appearances in the movies and on tv but, more importantly, being applied to some of the most important issues of our lives.
Want more updated information on The Immunoassay Handbook? Visit www.immunoassayhandbook.com
About David Wild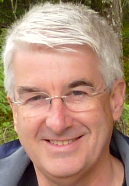 David Wild is a healthcare industry veteran, with experience in biotechnology, pharmaceuticals, medical devices and immunodiagnostics, which remains his passion. He worked for Amersham, Eastman-Kodak, Johnson & Johnson, and Bristol-Myers Squibb, and consulted for diagnostics and biotechnology companies. He led research and development programs, design and construction of chemical and biotechnology plants, and integration of acquired companies. Director-level positions included Research and Development, Design Engineering, Operations and Strategy, for billion dollar businesses. He retired from full-time work in 2012 to focus on his role as Editor of The Immunoassay Handbook, and advises on product development, manufacturing and marketing.
Biomedicine & Biochemistry
The disciplines of biomedicine and biochemistry impact the lives of millions of people every day. Research in these areas has led to practical applications in cardiology, cancer treatment, respiratory medicine, drug development, and more. Interdisciplinary fields of study, including neuroscience, chemical engineering, nanotechnology, and psychology come together in this research to yield significant new discoveries. Elsevier's biomedicine and biochemistry content spans a wide range of subject matter in various forms, including journals, books, eBooks, and online information services, enabling students, researchers, and clinicians to advance these fields. Learn more about our Biomedical and Biochemistry books here.