New Research: Autism Begins in Pregnancy
Last week, a new discovery reported that autism begins during pregnancy with subtle disruptions in patches of a fetus' brain. These scientists from UC San Diego pinpointed abnormal gene activity that explains how these disruptions arise. The new study is the second major recent discovery about autism from researchers in the San Diego area. Last year, a team of scientists reported on how to identify women who are likely to bear children with autism. You can read more on this study here.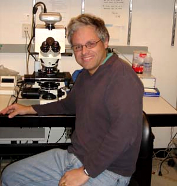 We asked Dr. Patrick Hof, the Irving and Dorothy Regenstreif Research Professor of Neuroscience and the Vice-Chair of the Department of Neuroscience at the Icahn School of Medicine at Mount Sinai in New York, to comment on this new research.
The authors of this NEJM paper reported significant localized disruption of the layering the cerebral cortex in young patients with autism. While alterations in cortical structure and neuronal integrity have been well documented in autism, this study is particularly  important as it points to the potential role of several genes involved in the specification of distinct cortical layers during early brain development. Using 3-dimensional reconstruction of these patches of abnormal cortical layering, the authors reveal that such alterations, although variable in topography across the cortex, are nonetheless observed consistently among cases, in addition to abnormalities in expression of key genes within specific neuron populations in different cortical layers. This implies that neurons are differentially involved in the neuropathology of autism, with variable temporal patterns as the infant brain develops and grows – a process that begins prenatally. These data also show that the prefrontal and temporal regions are more affected than other cortical domains, which may condition the social and language deficits commonly seen in patients with autism. This new neuropathologic and molecular information is critical as it supports the notion of differential vulnerability of neuronal types and cortical domains in the pathogenesis of autism. Ultimately, such combined morphological and molecular phenotypical datasets can provide us with crucial clues to develop novel therapeutic strategies toward a cure of autism.
Dr. Hof  has made contributions to quantifying the differences between normal aging brains and Alzheimer's disease, as well as other mental illnesses such as schizophrenia and autism. He is coauthor of The Neuroscience of Autism Spectrum Disorders, a review of neurobiological research that increases the understanding of, and the ability to treat autism spectrum disorders. Use code SEARCH50 to save 50% on this book thru April 6th.
April is Autism Awareness Month. 
Neuroscience
The scientific study of the nervous system is entering a new golden age. Researchers and clinicians continue to advance the treatment of conditions such as Alzheimer's syndrome, Parkinson's disease, epilepsy, and traumatic brain injury. Public initiatives like the federal Brain Research Through Advancing Innovative Neurotechnologies (BRAIN) program in the United States, announced in April 2013, ensure that funding and resources will continue to be applied to this rapidly growing field. Elsevier's journals, books, eBooks, online references, and tools are respected around the world for everything from physiology and pathology to behavioral genetics and nerve repair. Our publications are a gateway to the latest advancements in neuroscience research and leading-edge data for professionals, students, and academics alike.