Autism Symptoms Exist but the Disorder Remains Elusive
Rethinking Autism: Variation and Complexity by Dr. Lynn Waterhouse reviews the scientific research on causes, symptomology, course, and treatment done to date, and draws the potentially shocking conclusion that "autism" does not exist as a single disorder.
"Autism Symptoms Exist but the Disorder Remains Elusive" is the the 8th, and last, chapter in this book. We invite you to read through the chapter below, and let us know what you think!
Dr. Waterhouse believes that only by ceasing to think of autism as a single disorder can we ever advance research to more accurately parse why these symptoms occur and what the different and varied causes may be. Do you want to read more? You can save 30% on this book by entering promo code STC3014 at checkout!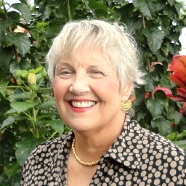 About Lynn Waterhouse
Dr. Lynn Waterhouse was the Director of Child Behavior Study at The College of New Jersey for 31 years, and is currently a Professor in Global Graduate Programs at the College. NIMH, NICHD, and private funding agencies supported her autism research. She worked with Dr. Lorna Wing on the APA DSM-III-R diagnostic criteria for autism.
Psychology
Researchers and clinicians in psychology work across a vast array of sub-disciplines, including applied psychology, addictions, cognitive psychology, developmental and educational psychology, experimental physiological psychology, forensic psychology, neuropsychology, and behavioral and cognitive therapy. For these professionals, and students as well, cross-disciplinary study is a given. For more than 75 years, Elsevier has cultivated portfolios of psychology books, eBooks, and journals covering current and critical issues in all of these areas. This vital content provides a sound basis of understanding for all those involved in this multi-faceted field.